South Carolina is a southeastern U.S. state known for its shoreline of subtropical best beaches in South Carolina and sea islands. With 2,876 miles of tidal coastline, South Carolina is filled to the brim with some of the best beaches on the East Coast.
With miles of oceanview, sprawling travel resorts, and marine fun, South Carolina is the perfect destination for beach lovers.
Warm sand beneath your feet, blue waters as far as the eye can see, and the rejuvenating scent of Atlantic sea air.
It's all waiting for you at South Carolina's splendid beaches.
Best 10 Beaches In South Carolina
10. Folly Beach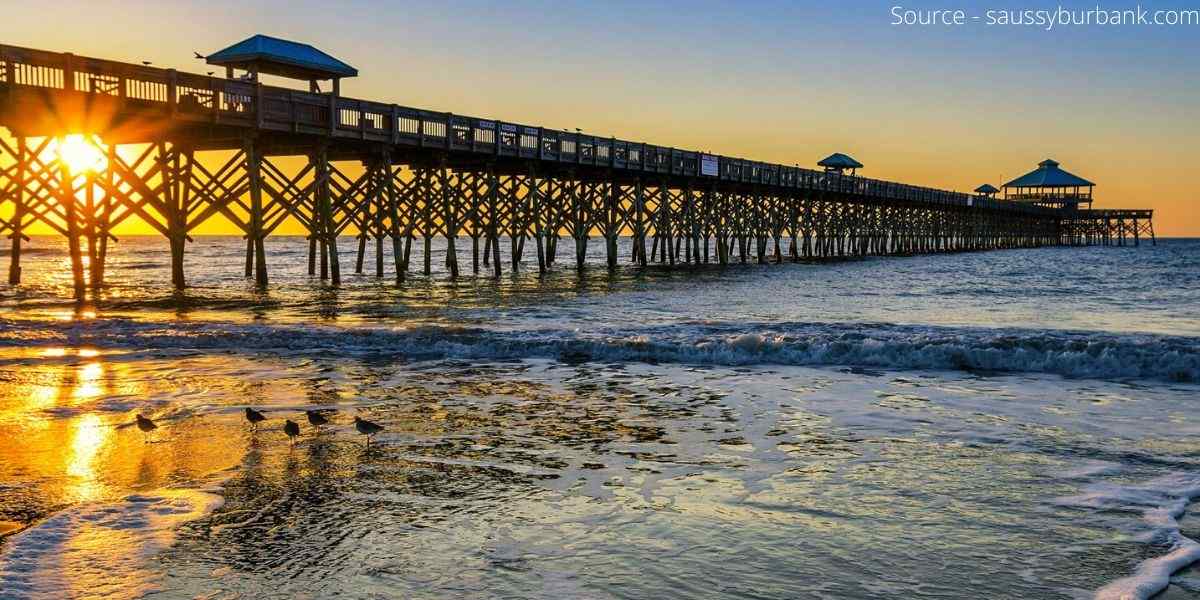 Folly beach is known to locals as the edge of America. A charming southern small-town surf vibe just 15 minutes from downtown.
Folly Beach features six miles of wide beaches great for sunbathing, surfing, fishing, boating, and kayaking. To get more time out on the water, visitors can sign up for sailing lessons with local instructors.
Fishing is another popular activity at Folly Beach and there are areas for deep-sea fishing, pier fishing, river fishing, and more.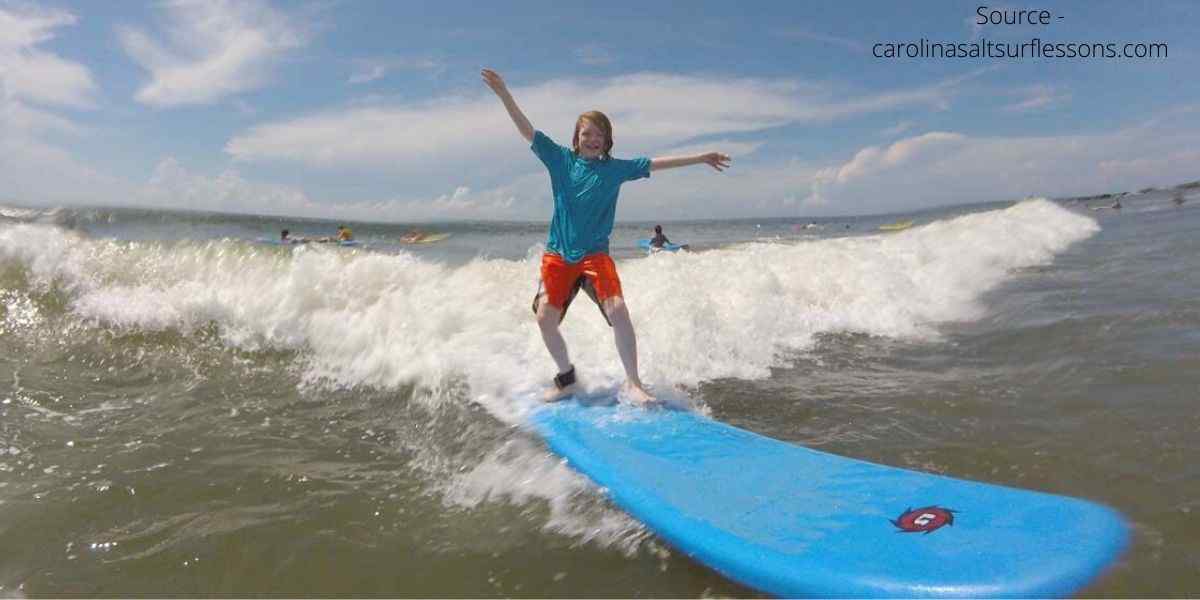 The park at Folly's north end is the primary viewing point for the beautiful Morris Island Lighthouse, although you shouldn't swim here, as tides whip through the inlet and the beach drops off steeply.
However, the rest of Folly Beach that faces the ocean is ideal for swimming.
See Also – All Inclusive Resorts in Florida- Best 10 Resorts
9. Edisto Beach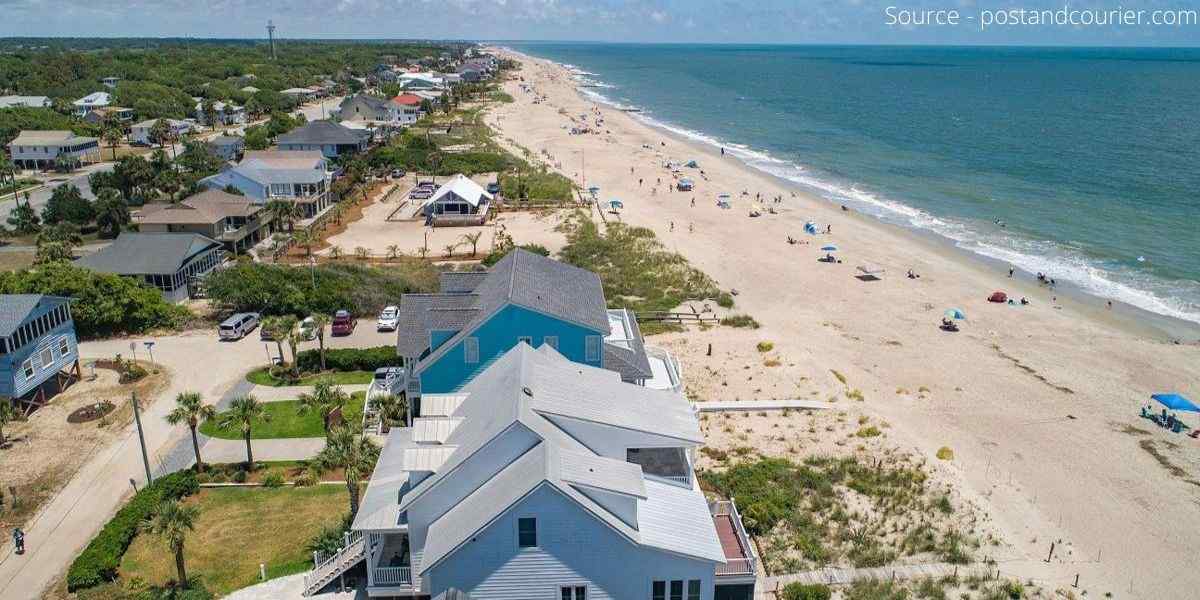 Edisto Beach Known as one of the few non-commercialized beaches in South Carolina, Edisto Beach is a tranquil destination for individuals, couples, and families. It is one of the best South Carolina beaches for families.
These South Carolina Beaches owns plenty of spots for camping, bicycling, playing golf, and fishing.
Visitors can go on boat tours to enjoy views of the coastline and take walks along the pier for gorgeous sunset views.
Swimming is permitted at Edisto Beach, but visitors enter the water at their own risk as there are no lifeguards on duty. Edisto Beach also has lots of scenic spots for photography.
See Also – Best Beach Resorts in the USA – Top Beach Resorts List
8. Cherry Grove Beach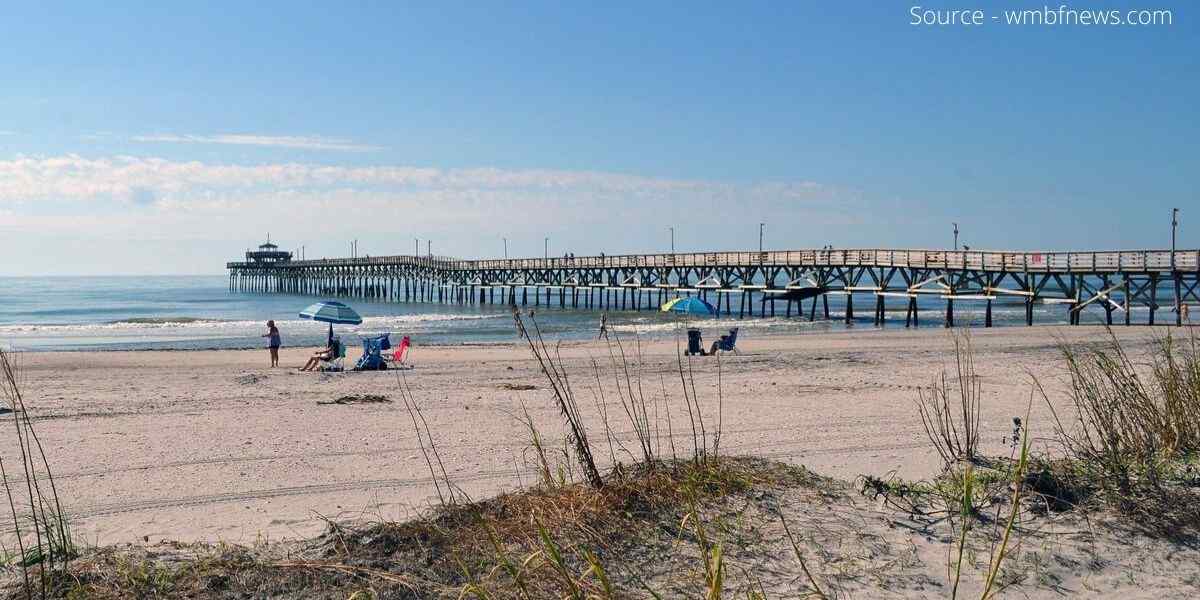 Cherry Grove Beach Located right between Little River and North Myrtle Beach, the Beach is tiny, but a beautiful patch of sand, that is full of interesting landmarks and things to do.
A visit to the pier or lunch and drinks at one of the lovely local restaurants is a must. the main activities here are fishing and the Cherry Grove Pier holds several records catches.
See Also – Where Is My Passport Book Number? – Facts About Your Passport
7. Surfside Beach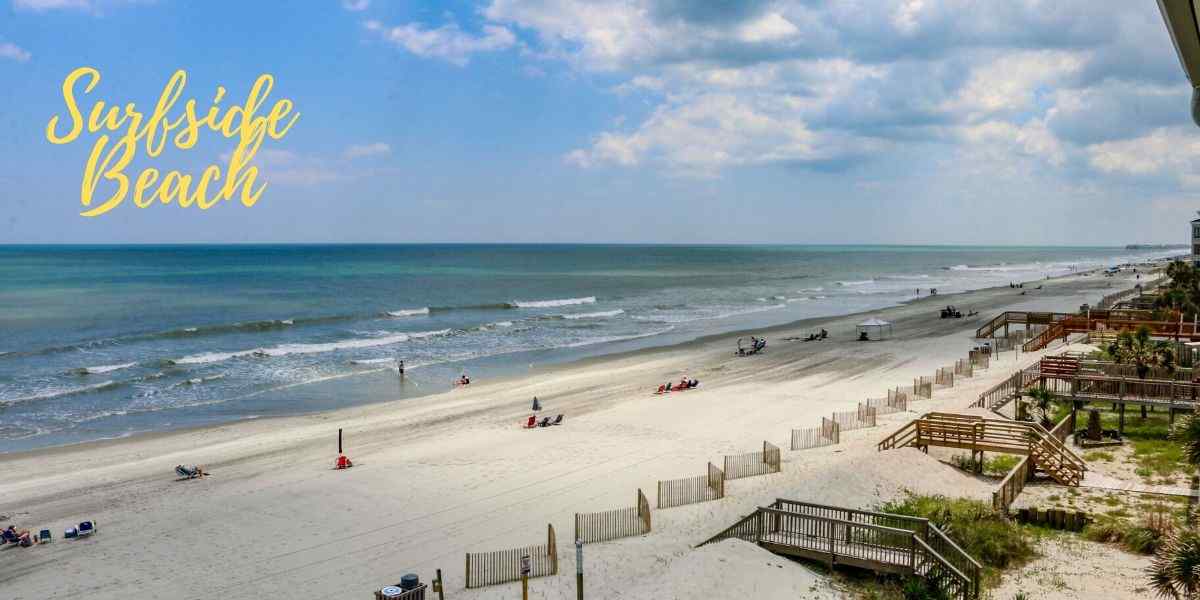 Surfside Beach is celebrated as the top South Carolina beach for families. This lengthy white sand beach can be accessed from 36 different points around the city.
Surfside Beach has a long pier lined with restaurants and fishing areas as well as a rental area where guests can pick up umbrellas and beach chairs for a small fee.
Watersports, fishing, beachcombing, and sunbathing are favorite pastimes among visitors.
See also – Best Beach Resorts in the USA – Top Beach Resorts List
6. Coligny Beach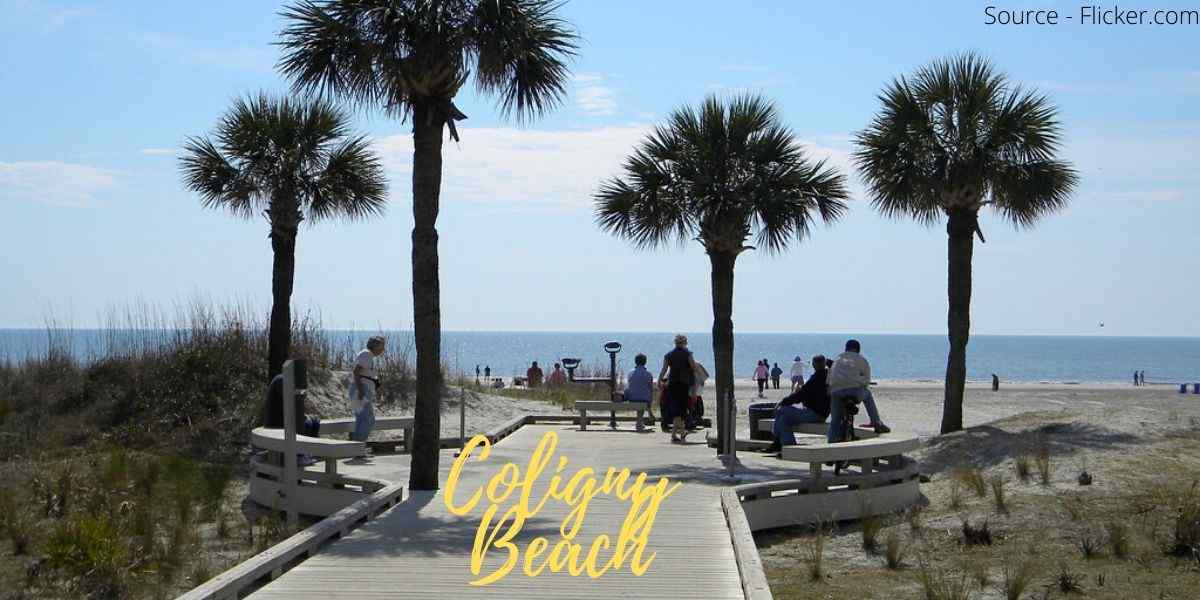 Coligny Beach The heart of Hilton Head offers a little bit of everything. A premier holiday destination for decades, Hilton Head has a dozen miles of beaches to enjoy.
The road onto the island dead-ends into Coligny Beach, making it the island's activity center. The beach itself has lifeguards on duty and chairs for rent, plus parking, toilet facilities, and a big play fountain for children.
It's also home to the Coligny Theatre, perfect for cooling off with an afternoon matinee.
See also – Best Affordable Beach Resorts Worldwide
5. Sullivan's Island
Sullivan's Island is located just a 20-minute drive from Charleston and offers a perfect beach destination for families who wish to get away from all the rush of the city while spending a nice summer day on one of the beaches.
Most of the coastline is kept in its natural state and offers only simple activities such as swimming or building sandcastles.
See also – Best 10 Dubai Beaches – Public, Private & Secret
4. Burkes Beach
Burkes Beach Situated near the Chaplin Community Park on Hilton Head Island, Burkes Beach is one of the best family-friendly beaches in the state.
The best way to reach it is by cycling, as there are both paved and sand trails that lead to Burkes Beach. Burke's Beach is a nice quiet beach with metered spaces and long beach access.
This beach is dog friendly before 10:00 am and after 5:00 pm.
See also – All-Inclusive Resorts in Hawaii – Best Hawaii Resorts
3. Litchfield Beach
Litchfield Beach is situated approximately half an hour from Myrtle Beach and offers a quiet beach location. Here, you can enjoy activities such as kayaking, surfing, swimming, and fishing.
This 1.5-mile-long white sand beach never gets crowded, even during the weekends and throughout the summer season.
If you are looking for a place to relax, unwind, and have some privacy, Litchfield Beach is the place to go.
See Also – Best time to visit Vietnam 2020 -Vietnam Travel Guide
2. Myrtle Beach, Most Beautiful South Carolina Beach
Myrtle Beach Known as one of South Carolina's best beaches, Myrtle Beach is the perfect spot for a family visit. South Carolina Myrtle Beach boardwalk is a very famous place for photography and the best travel resort in America.
Water activities such as jet skiing, paddle boarding, scuba diving, surfing, and parasailing are quite popular here.
You will also find several spots along the beach that are perfect for swimming and paddling and the water is particularly warm during the summer months.
1. Kiawah Island, Best South Carolina Beach
Kiawah Island The closest you'll probably come to paradise in South Carolina is Kiawah Island.
This private island features 10 miles of beautiful beaches backed by sand dunes, lush marshes, and maritime forestry, translating to beach scenery that is simply unmatched.
The island's landscape also yields several scenic trails, waterfront golf courses and amazing sights.