There are so many alluring Cheap Wedding Destinations in The US. But depending on what you're looking for, some will be better than others. All these destinations offer something for just about every type of couple.
Whether you're a type of couple who wants major or low budget wedding with plenty to do or you're seeking privacy or something in between. These cheap destinations in the US are pledge to provide a memorable experience.
Cheap Wedding Destinations in the US
10. Hawaii
When you trying to find a perfect spot for your ceremony, it can be tough. There are lots of places with natural beauty, and it's easy to find how every spot has something special to offer for your wedding.
Hawaii offers more natural beauty than anywhere else in the world. Beach resorts with white sand beaches in Hawaii gives you the option for a stress-free wedding ceremony.
Hawaii is simply astonishing, from its cuisine, beautiful islands, both modern and deeply cultural experiences.
We try to provide a brief overview of beach wedding destinations. For most couples, choosing the right destination and all-inclusive Hawaii wedding packages is very stressful.
After that, you just need to worry about small problems, like deciding what to wear and applying for your marriage license. We'll make sure everything else is in place.
WHAT TO WEAR TO YOUR HAWAII BEACH WEDDING
Anything can be suitable for the Hawaii beach ceremony! We've seen a bikini (really) to full traditional gowns as beach wedding dresses.
For the grooms, shorts are fine in Hawaii, and grooms can wear linen pants and shirts to keep cool.
For a traditional look, suits look sharp but remember that can be uncomfortable.
Whatever you decide, just remember that there are no rules. It's all up to you!
One big tip for the ladies: think carefully about your shoes! High heels look great, but they do not work well in sand and on rocks.
Flats are a much better and safer option, especially if your location has lava rocks.
Cheap Hawaii Wedding Destinations
9. Colorado

The outdoor wedding excites like a fantasy world—your favorite people beside you, snowy hills, colorful flower fields in between.
If you're going to start a new life together, it's pretty challenging to find a better place than Colorado.
You will be so lucky if you are local or wise enough to make a decision for a wedding destination with any stress.
You have the chance to honor and celebrate your love at the most breathtaking wedding and event venues in Colorado, the Centennial State.
Colorado is noted for its vivid landscape of mountains, forests, high plains, mesas, canyons, plateaus, rivers, and desert lands.
It is part of the western and southwestern United States and is one of the Mountain States.
Colorado (Cheap Wedding Destinations in The US)
Crested Butte Mountain Resort
Lyons Farmette
8. Napa Valley (Outdoor Wedding Venues)
The Northern California wine country of Napa offers some of America's most Romantic Wedding destinations. If an Affordable wedding is your aim, look into the offerings here.
Once in life experience has to be magical and a wedding deserves every bit as beautiful.
In Napa Valley you can – host your outdoor wedding venue, party the night away inside a grand ballroom noshing on delicious catered bites.
You can plan on staying in Napa Valley for your first honeymoon too. After all: wine is the reason why this place is famous, but romance is what makes it special.
Napa Valley Wedding Destinations
7. New York City

New York is the greatest city in the world and when it comes to choosing your wedding venue in NY there are few factors can help to choose, where and when you wed.
Locations, capacity, and budget are going to be your biggest deciding factors.
Consider the locations you want to include in your wedding photography and parts of the city that mean something to you as a couple.
Central Park, Grand Central Station, the Brooklyn Bridge, or a vast NYC skyline aren't always easily accessible for photos-unless you plan before months.
But if you're looking for an amazing, romantic, or something out-of-the-box, this city doesn't let you down.
Just remember many of venues are open to the public by day and possibly already booked before you even ask when you finding venues in NY.
So you need a very complex schedule for these venues or you have to hire some expert wedding planners.
New York Wedding Destinations
Glasshouses, Chelsea
6. Florida
Planning a wedding in Florida? We are here to help with your wedding destinations.
From theme parks to waterfalls, we ensure that your guests will be entertained.
In Florida's mild winters and sunny summers, a bride looks for outdoor locations, but before you book check Florida or South Florida Weather carefully.
If you are looking for an intimate indoor venue, Central Florida is famous for historical antebellum homes and hotels that double as venues and lodging. Explore the pages below to plan your big day.
Florida has the biggest collection of Art and Streamline Moderne buildings, both in the United States and in the whole world.
South Florida offers a large collection of wedding venues that provide the perfect background for both laid-back celebrations and high-cost reception.
Florida Wedding Venues
JW Marriott Marco Island Beach Resort, Marco Island
Vizcaya Museum & Gardens, Miami
The Don CeSar, St. Pete Beach
Ernest Hemingway Home and Museum, Key West
Boca Raton Resort & Club, a Waldorf Astoria Resort, Boca Raton
Key Largo Lighthouse, Key Largo
Villa Woodbine, Miami
Ancient Spanish Monastery, North Miami Beach
5. Washington
If you are looking for the best wedding venues in Washington than you need to head to the Pacific Northwest for hunt.
Washington has a distinct view, from the desert-like areas east of the Cascades to lush rain forests on the Olympic Peninsula.
The Evergreen State's mountain ranges offer some of the most beautiful and breathtaking views in the country.
There are many eyes melting views with the Cascade Range in Western Washington, which comprises several volcanoes including Mount Adams, Mount Baker, Mount Rainier, and Mount St. Helens.
The Olympic Peninsula is home to the Olympic Mountains and hundreds of acres of dense Rain Forest.
With 154 state parks and 15 national parks scattered within state boundaries, residents and visitors enjoy living in natural fresh, clean air.
When you have to find a spot for your wedding ceremony and reception, you have to choose from a variety of beautiful venues with options of indoor and outdoor that deliver a little something for everyone.
Washington Wedding Venues
Treehouse Point in Issaquah
Nature Bridge Olympic, Port Angeles
Tin Roof Barn, 984 Hwy 141, White Salmon
Dairyland, 12125 Treosti Road, Snohomish
Metropolist, 1st Avenue South, Seattle
Gorge Crest Vineyards, Underwood
4. California
California is the U.S. third-largest state by square mileage (163,696 square miles, to be exact), has beautiful vineyards, deserts, beaches, mountains, big cities.
Most of the California state has a Mediterranean climate, due to the state has a large size the climate ranges from polar to subtropical.
California is also known as the Golden State which is one of the best places to hold a once-in-a-lifetime wedding.
There are some very beautiful places to host weddings in California like the wilderness of Lake Tahoe to the sprawling urban life of Los Angeles.
You can check out Arista Winery in Healdsburg for a variety of event spaces.
If you like gambling, you can go to a 1920s casino on Catalina Island. Outdoor ceremonies are popular choices for California weddings near the coast.
California Wedding Venues
3. Nashville, Tennessee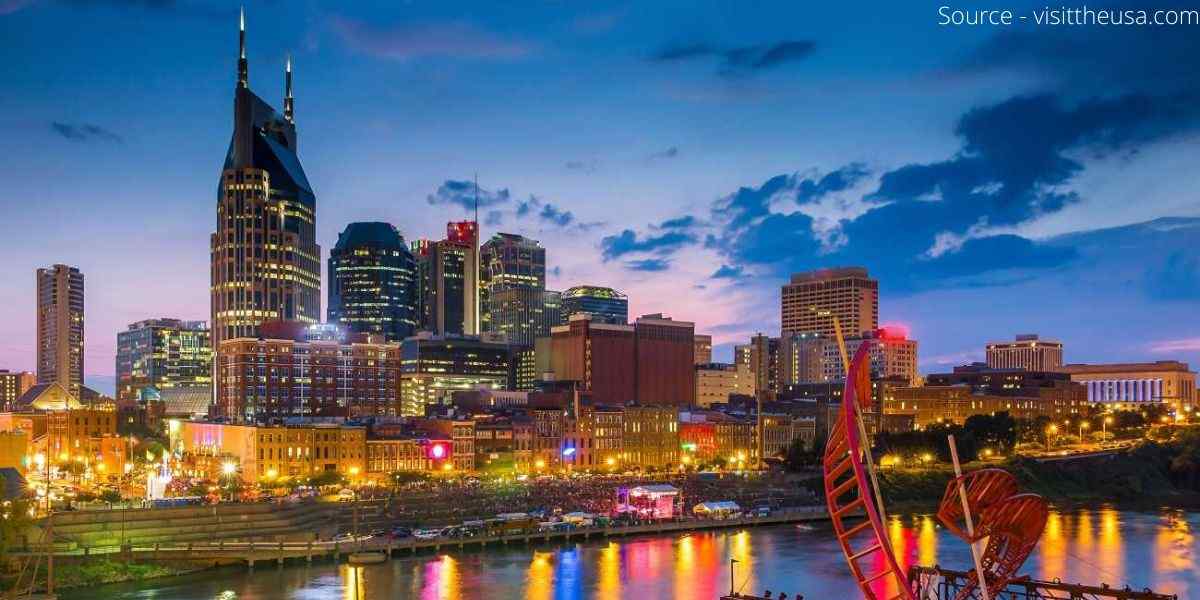 The most affordable major U.S. city, Owning a vibrant history and obviously infinite beauty for exchanging your "vows". Nashville offers a wide range of locations to get married for couples.
All the locations in Nashville are not cheap but when you compare all factors and services most of these venues can be rented below $2000 or less.
2. New Orleans, Louisiana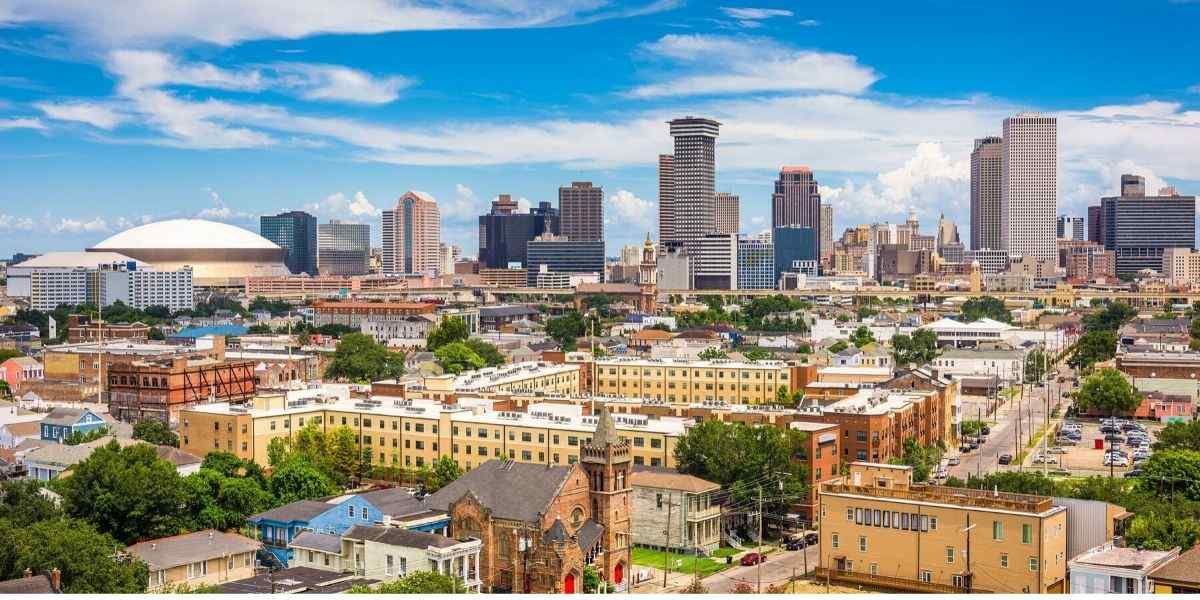 If you want to marry in The Big Easy which is a city with personality and appeal, so it may come as a surprise that New Orleans wedding venues in the area under $3,000.
People from across the nation to celebrate overlooking Bourbon Street or a daytime soiree on a stately plantation.
New Orleans is sure to provide you great options for wedding venues with a memorable wedding experience.
Most of the wedding venues are come in under $1,000.
Friends of the Algiers Courthouse
Juliana's Wedding and Event Center
Starlight Lounge Balcony Room
1. Pittsburgh, Pennsylvania
Holspot.com helps set the scene for your dream wedding in Steel City.
Pittsburgh was the declining steel industry, and become an unexpected hot spot in the Mid-Atlantic.
It also an especially affordable place to host your weddings.
With its distinct, popular areas and unique environment, Pittsburgh offers a true one-of-a-kind location for exchange vows.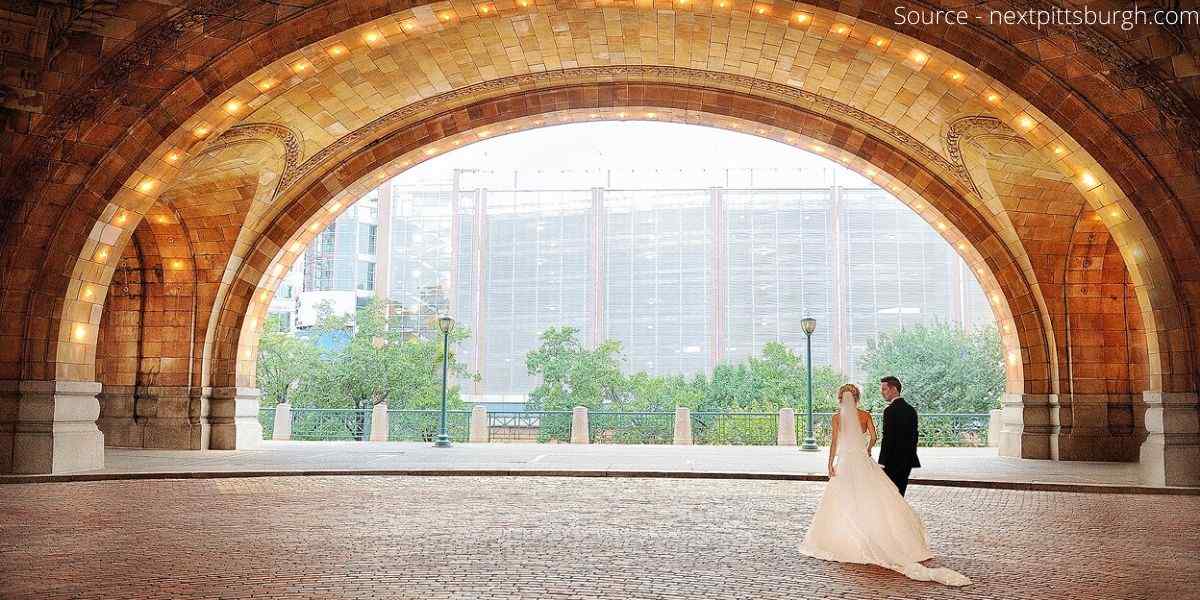 Many low-budget wedding options exist, including wedding venues near Philadelphia, Lancaster wedding venues, Bucks County wedding venues, Poconos wedding venues, and more.
You'll find many options for cheap wedding venues in Pennsylvania.
If you're from New Jersey, you might know that getting married in Pennsylvania is a way to save the budget and have a more affordable wedding.
You may also like to visit these –